Resilience reimagined
Workshops for teams that grow from adversity
Go beyond buzzwords with tailored workshops: experience science-backed techniques that boost resilience that lasts & brings the team together.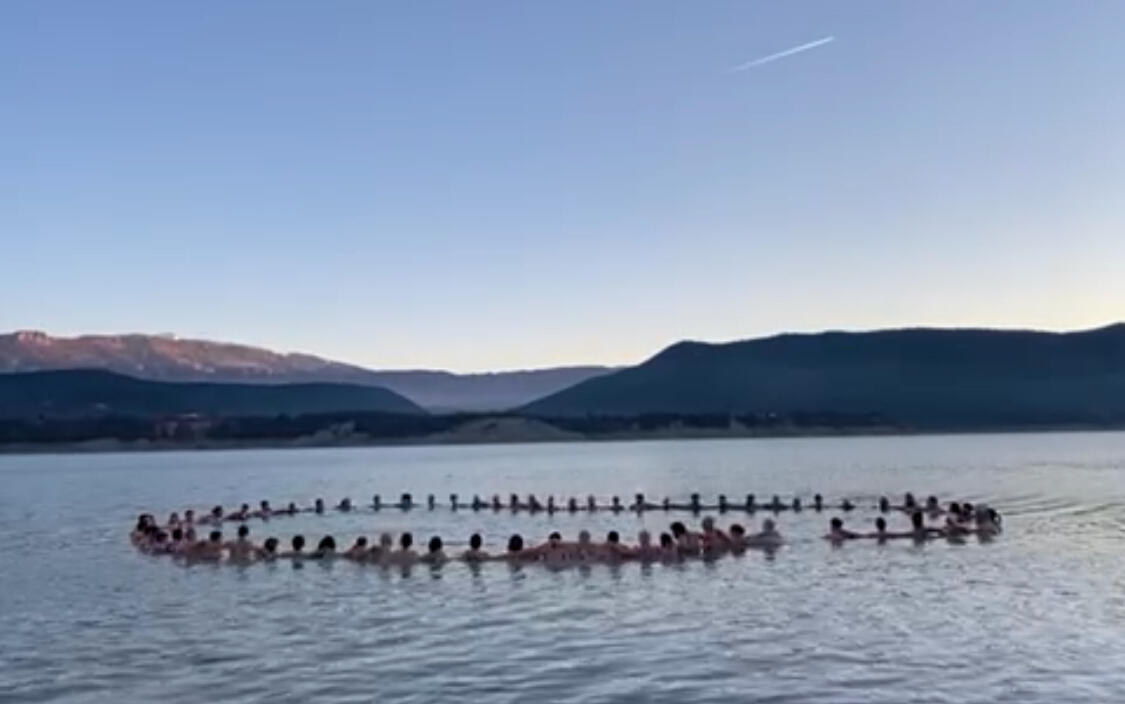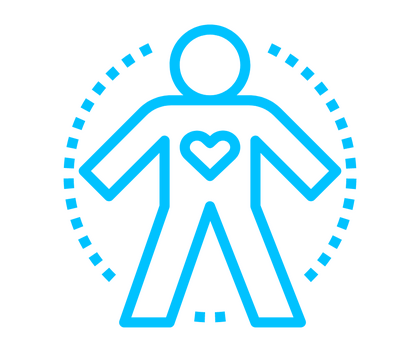 Strong Body & Mind
Experience improved well-being through guided cold exposure, promoting healthier circulation, boosted immunity, and enhanced energy levels.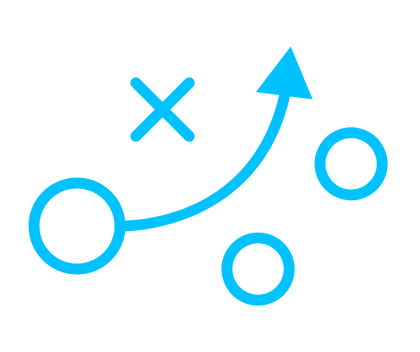 Sustainable Strategies
Cultivate mental flexibility and a 'can-do' mentality, empowering individuals to navigate high-pressure scenarios with confidence and efficacy.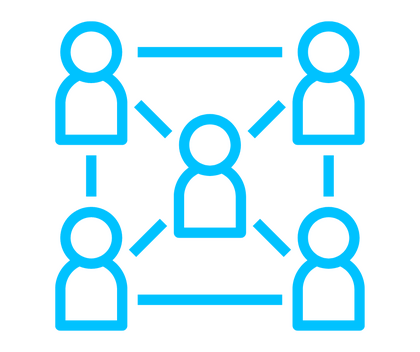 Empowered Relationships
Create meaningful relationships as you collectively overcome challenge, fostering a cohesive and supportive environment.
Strong Body & Mind
Stronger with the Wim Hof Method
"You are stronger than you think" - Wim HofThe Wim Hof Method is a science-backed approach that builds mental strength, boosts energy levels, and improves the immune system response. The 3 pillars of the method:
Cold exposure: Ice baths and cold showers are improve blood circulation, immune system function, and sleep quality.

Breathing: Special breathing technique that increases oxygen levels, reducing stress, and strengthening the immune system.

Commitment: Practice helps break through perceived boundaries, build mental toughness, and achieve a healthier, more vibrant life.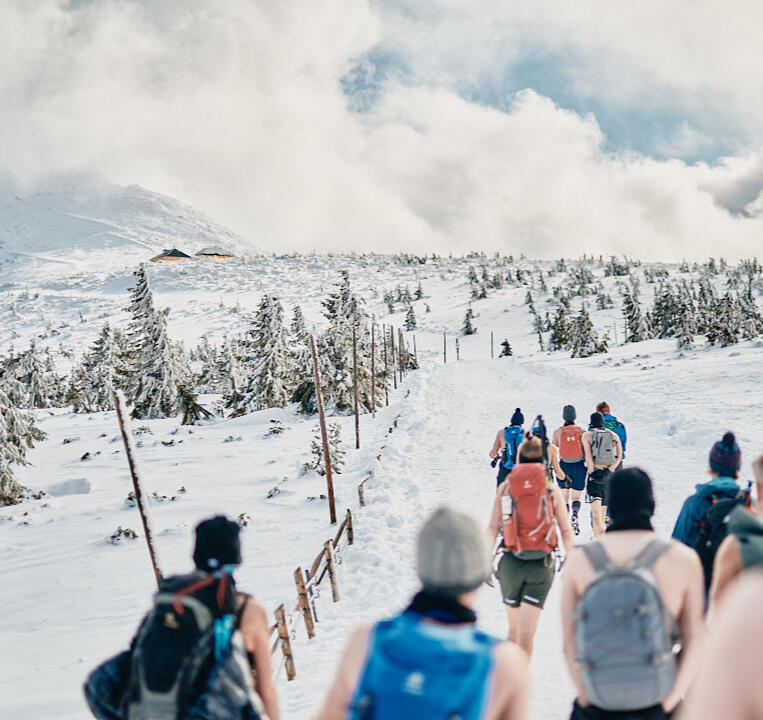 Sustainable Strategies
Resilience that lasts
Resilience is not a Spa or a day-off. Compensation measures stop, resilience fades away?Reimagine resilience: not as a simple offset for challenging work but as a pathway to what Nassim Taleb calls 'anti-fragility', a state where we grow stronger from challenges.Based on science of positive psychology, I support you in laying the foundation for sustained team resilience:
Diagnostic: How resilient is your team? What's a drain on your resilience? What potential resources remain untapped?

Toolkit: Developing a toolkit of resilience exercises that involves the team's cognitive, emotional and somatic intelligence.

Roadmap: Crafting actions & practices, identifying simple metrics, considering obstacles, and strategizing.
Empowered relationships
Resilience rooted in relationships
Resilience is not a deserted island. It's difficult for any team member to be resilient in the face of a fragile team - and vice versa.Based on community organizing practices, theories of trust and team dynamics, and simple coaching tools, I support you create empowered relationships:
Cold exposure: Overcoming a challenge, together, adapting and deriving lessons for high-pressure situations at work.
aka.: "It's a chilly journey, but we're in it together"

Alignment: Sharing what drives you and understanding what drives your peers, finding common ground

Empowerment: Learning simple coaching tools to support each other grow & overcome challenges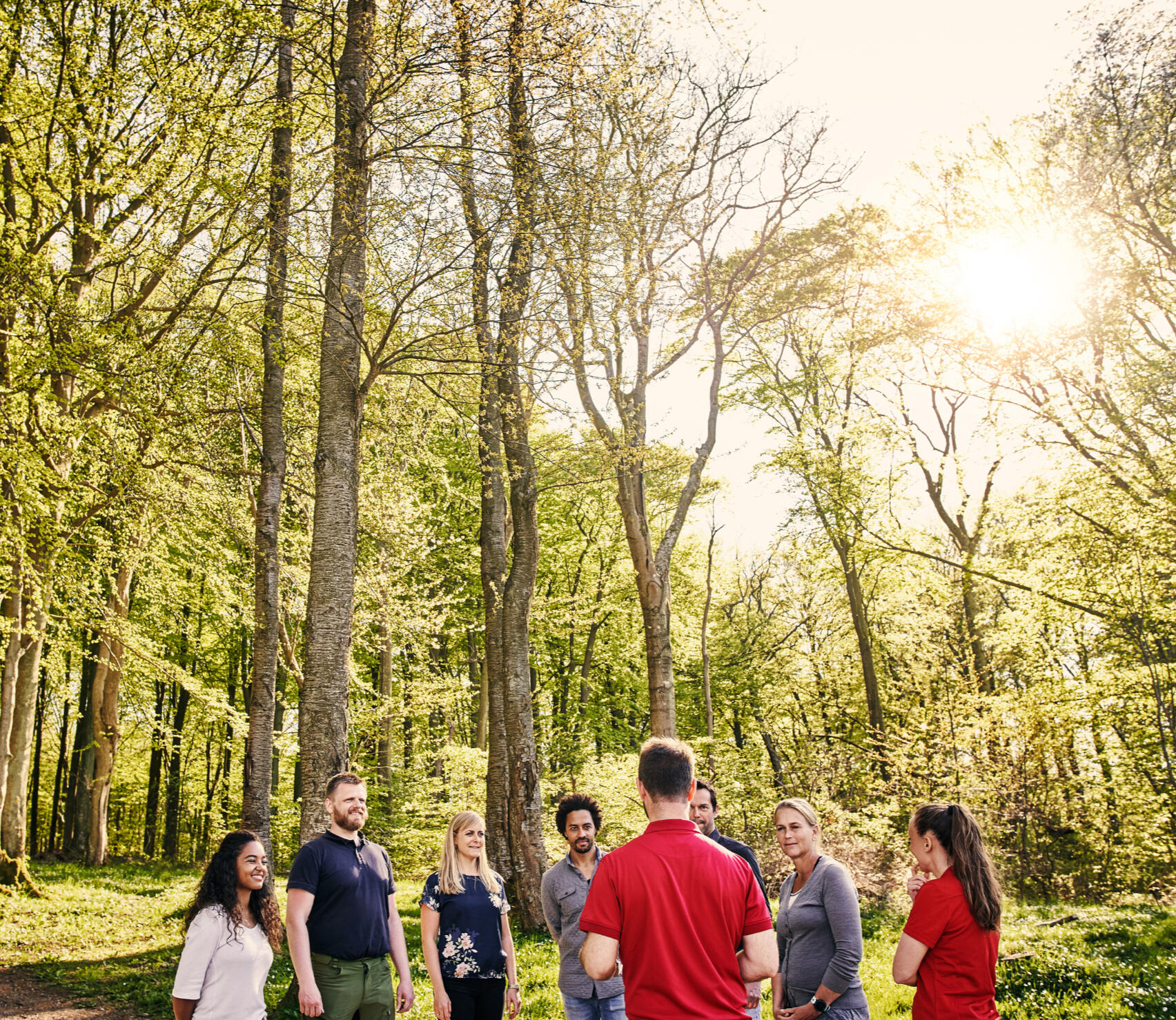 About me
Hello, I'm Daniel Matteo
I am a personal development strategist & coach, podcast host, ex-BCG with 8 years in strategy consulting and 15 years in political organizing. I am also a certified Wim Hof Method instructor.My own 'resilience journey':
15 years in high-purpose & (often) low-resilience non-profit volunteering

8 years in high-pressure world of management consulting

5 years of helping leaders find their style, and helping teams build resilience

5 years of practicing the Wim Hof Method
From seeing the good, bad and ugly in my own behavior and those of leaders & teams around me... to exploring how we can build resilience in ourselves & those around us.
Individuals
Wim Hof Method Fundamentals
Learn a powerful, science-backed method to be happier, healthier and stronger.

Half-day workshop
Cold exposure

Breathing techniques

Commitment mindset
Teams
Resilien.team Workshop
Build sustainable team resilience & connection in a hands-on, tailored team experience.

Half- or full-day workshop
Cold exposure

Relationship building

Sustainable strategies
Organizations
Breathing for resilience
Boost employee resilience and de-stress through powerful, evidence-based breathwork sessions.

Flexible, 45 minute workshop
Needs-based breathing techniques

Short session that fits into the day

Immediate results
alumni
Resilien.tribe
Experience the magic of compounding growth as we sustain & deepen a healthy, empowering and fun practice. Connect with like-minded peers, share your successes and be part of a supportive community.

1 hour interactive session, weekly/monthly
Cold exposure

Connect with others & have fun

Changing deep dives into resilience toolkit & mindset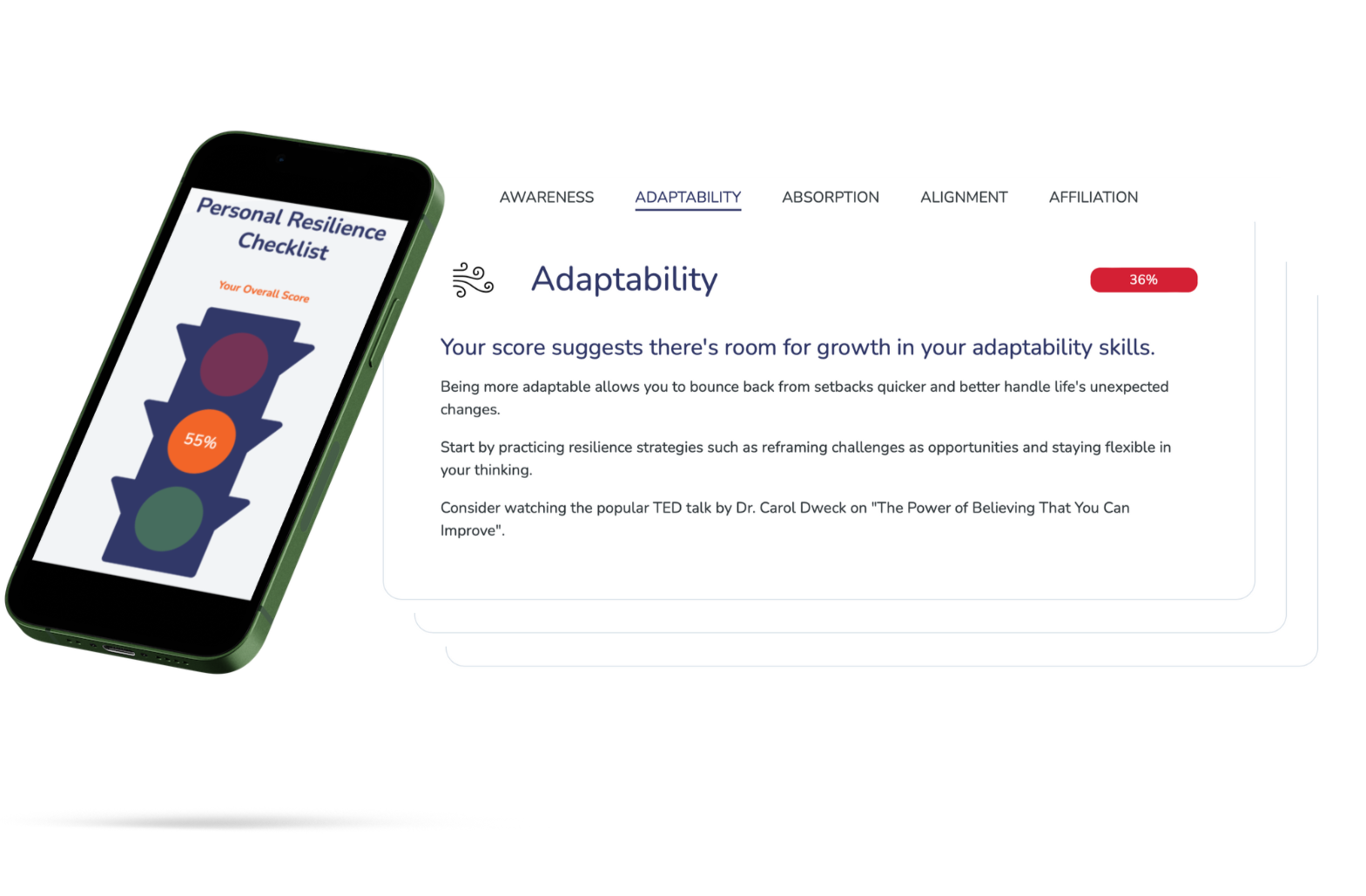 Discover your resilience score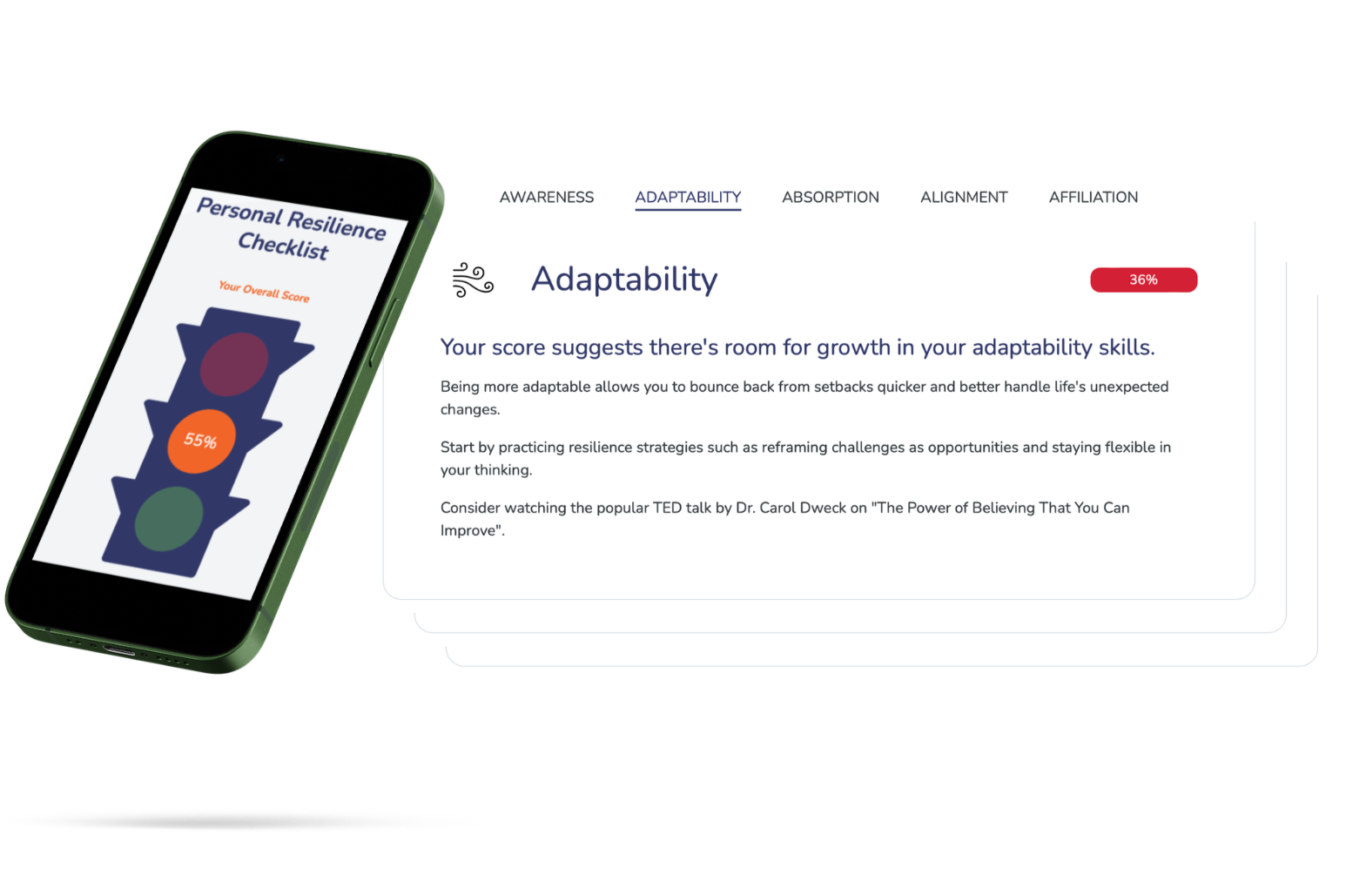 Free checklist to get a first baseline and tips to take your personal resilience to the next level.
Takes just 2 minutes

Receive results instantly

It's completely free

See your overall & individual scores for each of the 5 A's

Receive customised recommendations
© resilien.team. all rights reserved.
Portrait photos © Peter Venus, Capital Headshots
Thank you!
Please check your email and confirm that you'd like to receive emails from me.
Jobs bei resilien.team
Jetzt bewerben!

Werkstudium (m/w/d): Workshop-Management
Bewerbungsfrist: 13. August 2023 | Einstieg: Mitte September | Ort: Berlin | Ansprechperson: Daniel Matteo | Vergütung: 14 EUR/Std.


ZU RESILIEN.TEAM
resilien.team ist ein innovatives Projekt, das die Resilienz von Teams und Führungskräften stärkt. Durch wissenschaftlich fundierte Workshops unterstützen wir Menschen dabei, an Herausforderungen zu wachsen und nachhaltig resilienter zu werden.


Die Position
Als Gründer & Workshop-Leiter bin ich auf der Suche nach Werkstudierenden (10 Std./Woche) in Berlin, die bei der Durchführung von Workshops unterstützen. Dich begeistern die Themen Resilienz, Team- und Persönlichkeitsentwicklung, Du arbeitest eigenständig & flexibel und lernst in kurzer Zeit gerne viel dazu?Dann könnte diese Stelle genau das Richtige für Dich sein.


Deine Aufgaben
Du arbeitest mit dem Gründer & Workshop-Leiter von resilien.team zusammen und unterstützt insbesondere bei:
Workshop-Organisation: Du unterstützt bei der Vorbereitung, Durchführung & Nachbereitung der Workshops

Social-Media-Management: Du baust unsere Social-Media-Kanäle auf, entwickelst ansprechende Inhalte, interagierst mit unserer Community und nutzt diese Kanäle, um unsere Workshops zu bewerben

Webseiten-Management: Du aktualisierst und stärkst unsere Online-Präsenz

Recherche & Wissensmanagement: Du recherchierst zu Konzepten und Methoden im Bereich Resilienz & Team-/Persönlichkeitsentwicklung, erstellst Präsentationen und Entwürfe für Artikel
Dein Profil
Du bist immatrikuliert und studierst Arbeits-/Organisationspsychologie, HR Management, Kommunikation/Marketing oder einen verwandten Fachbereich

Du arbeitest sehr zuverlässig, selbstständig, und zeigst Eigeninitiative

Du hast eine offene und kommunikative Art, mit der Du zu einer angenehmen Workshop-Atmosphäre beiträgst

Du hast Erfahrung im Aufbau und Management von Social Media-Kanälen

Du nutzt MS Office und Canva und lernst gerne den Umgang mit neuen Tools

Du sprichst fließend Deutsch und sehr gut Englisch (mind. B2)
Was wir dir bieten
Eine spannende, abwechslungsreiche Tätigkeit mit viel Raum für Eigeninitiative

Die Möglichkeit, von Anfang an einen Beitrag zum Erfolg des Projekts zu leisten

Du lernst Methoden, um Deine eigene Resilienz zu stärken

Ein unterstützendes Umfeld, mit einem erfahrenen Gründer & Workshop-Leiter, der sich Zeit nimmt und von dem Du viel lernen kannst

Flexible Arbeitszeiten, die gut mit Deinem Studium zu vereinbaren sind

Flexibler Arbeitsort im Büro in Berlin und/oder im Homeoffice

Eine faire Vergütung von 14€ / Stunde
Interessiert? Dann sende uns Deine Bewerbungsunterlagen mit möglichem Beginn per E-Mail an: bewerbung@resilien.teamVielfalt ist eine Stärke und ein Wert, den wir bei resilien.team schätzen. Daher laden wir alle Interessierten ein, sich bei uns zu bewerben, unabhängig von Alter, Geschlecht, kultureller, sozialer oder ethnischer Herkunft, Religion, Weltanschauung oder sexueller Identität. Wir sind besonders daran interessiert, Bewerbungen von Frauen, Menschen mit Behinderung und Menschen mit Migrationsgeschichte zu erhalten, und sind fest entschlossen, eine inklusive und respektvolle Arbeitsatmosphäre zu fördern, in der jeder so akzeptiert wird, wie er ist.Und keine Sorge, wenn Du nicht alle Anforderungen vollständig erfüllst - wichtig ist vor allem Deine Begeisterung für die Themen, Deine Zuverlässigkeit sowie Deine Bereitschaft, Neues zu lernen und Dich weiterzuentwickeln.
© resilien.team. all rights reserved.
Portrait photos © Peter Venus, Capital Headshots
Impressum
Angaben gemäß §5 TMG und
Verantwortlicher gemäß §55 Abs.2 RStV:Matteo Consulting & Coaching GmbH
c/o Factory Works GmbH
Rheinsberger Str. 76/77
10115 BerlinKontakt:
E-Mail: mail@danielmatteo.eu
Webseite: danielmatteo.euRegistergericht: Amtsgericht Charlottenburg
Registernummer: HRB 220190 B
Vertretungsberechtigter Geschäftsführer: Dr. Daniel Matteo
Umsatzsteuer-ID: DE334434233Inhaltlich Verantwortlicher: Dr. Daniel MatteoHaftungsausschluss:Haftung für Inhalte
Die Inhalte unserer Seiten wurden mit größter Sorgfalt erstellt. Für die Richtigkeit, Vollständigkeit und Aktualität der Inhalte können wir jedoch keine Gewähr übernehmen. Als Diensteanbieter sind wir gemäß § 7 Abs.1 TMG für eigene Inhalte auf diesen Seiten nach den allgemeinen Gesetzen verantwortlich. Nach §§ 8 bis 10 TMG sind wir als Diensteanbieter jedoch nicht verpflichtet, übermittelte oder gespeicherte fremde Informationen zu überwachen oder nach Umständen zu forschen, die auf eine rechtswidrige Tätigkeit hinweisen. Verpflichtungen zur Entfernung oder Sperrung der Nutzung von Informationen nach den allgemeinen Gesetzen bleiben hiervon unberührt. Eine diesbezügliche Haftung ist jedoch erst ab dem Zeitpunkt der Kenntnis einer konkreten Rechtsverletzung möglich. Bei Bekanntwerden von entsprechenden Rechtsverletzungen werden wir diese Inhalte umgehend entfernen.Haftung für Links
Unser Angebot enthält Links zu externen Webseiten Dritter, auf deren Inhalte wir keinen Einfluss haben. Deshalb können wir für diese fremden Inhalte auch keine Gewähr übernehmen. Für die Inhalte der verlinkten Seiten ist stets der jeweilige Anbieter oder Betreiber der Seiten verantwortlich. Die verlinkten Seiten wurden zum Zeitpunkt der Verlinkung auf mögliche Rechtsverstöße überprüft. Rechtswidrige Inhalte waren zum Zeitpunkt der Verlinkung nicht erkennbar. Eine permanente inhaltliche Kontrolle der verlinkten Seiten ist jedoch ohne konkrete Anhaltspunkte einer Rechtsverletzung nicht zumutbar. Bei Bekanntwerden von Rechtsverletzungen werden wir derartige Links umgehend entfernen.Urheberrecht
Die durch die Seitenbetreiber erstellten Inhalte und Werke auf diesen Seiten unterliegen dem deutschen Urheberrecht. Die Vervielfältigung, Bearbeitung, Verbreitung und jede Art der Verwertung außerhalb der Grenzen des Urheberrechtes bedürfen der schriftlichen Zustimmung des jeweiligen Autors bzw. Erstellers. Downloads und Kopien dieser Seite sind nur für den privaten, nicht kommerziellen Gebrauch gestattet. Soweit die Inhalte auf dieser Seite nicht vom Betreiber erstellt wurden, werden die Urheberrechte Dritter beachtet. Insbesondere werden Inhalte Dritter als solche gekennzeichnet. Sollten Sie trotzdem auf eine Urheberrechtsverletzung aufmerksam werden, bitten wir um einen entsprechenden Hinweis. Bei Bekanntwerden von Rechtsverletzungen werden wir derartige Inhalte umgehend entfernen.
Datenschutz
Die Nutzung unserer Webseite ist in der Regel ohne Angabe personenbezogener Daten möglich. Soweit auf unseren Seiten personenbezogene Daten (beispielsweise Name, Anschrift oder eMail-Adressen) erhoben werden, erfolgt dies, soweit möglich, stets auf freiwilliger Basis. Diese Daten werden ohne Ihre ausdrückliche Zustimmung nicht an Dritte weitergegeben.
Wir weisen darauf hin, dass die Datenübertragung im Internet (z.B. bei der Kommunikation per E-Mail) Sicherheitslücken aufweisen kann. Ein lückenloser Schutz der Daten vor dem Zugriff durch Dritte ist nicht möglich. Der Nutzung von im Rahmen der Impressumspflicht veröffentlichten Kontaktdaten durch Dritte zur Übersendung von nicht ausdrücklich angeforderter Werbung und Informationsmaterialien wird hiermit ausdrücklich widersprochen. Die Betreiber der Seiten behalten sich ausdrücklich rechtliche Schritte im Falle der unverlangten Zusendung von Werbeinformationen, etwa durch Spam-Mails, vor.
Quelle: Website Impressum von impressum-generator.deDatenschutzerklärung
Vielen Dank für Ihr Interesse an unserer Website. Der Schutz Ihrer personenbezogenen Daten ist uns ein sehr wichtiges Anliegen. Im Folgenden finden Sie Informationen zum Umgang mit Ihren Daten, die durch Ihre Nutzung unserer Website erfasst werden. Die Verarbeitung Ihrer Daten erfolgt entsprechend den gesetzlichen Regelungen zum Datenschutz.Verantwortliche Stelle im Sinne des Datenschutzrechts
Matteo Consulting & Coaching GmbH
c/o Factory Works GmbH
Rheinsberger Str. 76/77
10115 BerlinKontakt:
E-Mail: mail@danielmatteo.eu
Webseite: danielmatteo.euRegistergericht: Amtsgericht Charlottenburg
Registernummer: HRB 220190 B
Vertretungsberechtigter Geschäftsführer: Dr. Daniel Matteo
Umsatzsteuer-ID: DE334434233Inhaltlich Verantwortlicher: Dr. Daniel MatteoBegriffsbestimmungen
Unsere Datenschutzerklärung soll für jedermann einfach und verständlich sein. In dieser Datenschutzerklärung werden in der Regel die offiziellen Begriffe der Datenschutzgrundverordnung (DSGVO) verwendet. Die offiziellen Begriffsbestimmungen werden in Art. 4 DSGVO erläutert.
Datenverarbeitung durch den Besuch unserer Website
Wenn Sie unsere Webseiten aufrufen, ist es technisch notwendig, dass über Ihren Internetbrowser Daten an unseren Webserver übermittelt werden. Folgende Daten werden während einer laufenden Verbindung zur Kommunikation zwischen Ihrem Internetbrowser und unserem Webserver aufgezeichnet:
Datum und Uhrzeit der Anforderung
Name der angeforderten Datei
Seite, von der aus die Datei angefordert wurde
Zugriffsstatus
Verwendeter Webbrowser und verwendetes Betriebssystem
(Vollständige) IP-Adresse des anfordernden Rechners
Übertragene Datenmenge
Die aufgelisteten Daten erheben wir, um einen reibungslosen Verbindungsaufbau der Website zu gewährleisten und eine komfortable Nutzung unserer Website durch die Nutzer zu ermöglichen. Zudem dient die Logdatei der Auswertung der Systemsicherheit und -stabilität sowie administrativen Zwecken. Rechtsgrundlage für die vorübergehende Speicherung der Daten bzw. der Logfiles ist Art. 6 Abs. 1 lit. f DSGVO. In anonymisierter Form werden die Daten daneben ggf. zu statistischen Zwecken verarbeitet. Eine Speicherung dieser Daten zusammen mit anderen personenbezogenen Daten des Nutzers, ein Abgleich mit anderen Datenbeständen oder eine Weitergabe an Dritte findet zu keinem Zeitpunkt statt.Cookies
Unsere Website setzt Cookies ein, die vom Browser auf Ihrem Gerät gespeichert werden und die bestimmte Einstellungen zur Nutzung der Website enthalten (z. B. zur laufende Sitzung). Cookies dienen dazu, unser Angebot nutzerfreundlicher, effektiver und sicherer zu machen. Cookies sind kleine Textdateien, die auf Ihrem Rechner abgelegt werden und die Ihr Browser speichert. Die meisten der von uns verwendeten Cookies sind so genannte Session-Cookies, welche nach dem Schließen des Browsers automatisch gelöscht werden. Andere Cookies bleiben auf Ihrem Endgerät gespeichert, bis Sie diese löschen oder die Speicherdauer abläuft. Diese Cookies ermöglichen es uns, Ihren Browser beim nächsten Besuch wiederzuerkennen.
Teilweise dienen die Cookies dazu, durch Speicherung von Einstellungen Websiteprozesse zu vereinfachen (z. B. das Vorhalten bereits ausgewählter Optionen). Sofern durch einzelne von uns implementierte Cookies auch personenbezogene Daten verarbeitet werden, erfolgt die Verarbeitung gemäß Art. 6 Abs. 1 lit. b DSGVO entweder zur Durchführung des Vertrages oder gemäß Art. 6 Abs. 1 lit. f DSGVO zur Wahrung unserer berechtigten Interessen an der bestmöglichen Funktionalität der Website sowie einer kundenfreundlichen und effektiven Ausgestaltung des Seitenbesuchs. Sie können Ihren Browser so einstellen, dass Sie über das Setzen von Cookies informiert werden und Cookies nur im Einzelfall erlauben, die Annahme von Cookies für bestimmte Fälle oder generell ausschließen sowie das automatische Löschen der Cookies beim Schließen des Browsers aktivieren. Die Cookie Einstellungen können unter den folgenden Links für die jeweiligen Browser verwaltet werden.
Firefox: https://support.mozilla.org/de/kb/cookies-erlauben-und-ablehnen
Internet Explorer: http://windows.microsoft.com/de-DE/windows-vista/Block-or-allow-cookies
Chrome: http://support.google.com/chrome/bin/answer.py?hl=de&hlrm=en&answer=95647
Safari: https://support.apple.com/kb/ph21411?locale=deDE
Opera: https://help.opera.com/en/latest/web-preferences/#cookies
Sie können auch die Cookies vieler Unternehmen und Funktionen einzeln verwalten, die für Werbung eingesetzt werden. Verwenden Sie dazu die entsprechenden Nutzertools, abrufbar unter https://www.aboutads.info/choices/ oder
http://www.youronlinechoices.com/uk/your-ad-choices Die meisten Browser bieten zudem eine sog. "Do-Not-Track-Funktion" an, mit der Sie angeben können, dass Sie nicht von Websites "verfolgt" werden möchten. Wenn diese Funktion aktiviert ist, teilt der jeweilige Browser Werbenetzwerken, Websites und Anwendungen mit, dass Sie nicht zwecks verhaltensbasierter Werbung und Ähnlichem verfolgt werden möchten. Informationen und Anleitungen, wie Sie diese Funktion bearbeiten können, erhalten Sie je nach Anbieter Ihres Browsers, unter den nachfolgenden Links:
Google Chrome: https://support.google.com/chrome/answer/2790761?co=GENIE.Platform%3DDesktop&hl=de
Mozilla Firefox: https://www.mozilla.org/de/firefox/dnt/
Internet Explorer: https://support.microsoft.com/de-de/help/17288/windows-internet-explorer-11-use-do-not-track
Opera: http://help.opera.com/Windows/12.10/de/notrack.html
Safari: https://support.apple.com/kb/PH21416?locale=deDE
Zusätzlich können Sie standardmäßig das Laden sog. Scripts verhindern. NoScript erlaubt das Ausführen von JavaScripts, Java und anderen Plug-ins nur bei vertrauenswürdigen Domains Ihrer Wahl. Informationen und Anleitungen, wie Sie diese Funktion bearbeiten können, erhalten Sie über den Anbieter Ihres Browsers (z. B. für Mozilla Firefox unter: https://addons.mozilla.org/de/firefox/addon/noscript/). Bitte beachten Sie, dass bei der Deaktivierung von Cookies die Funktionalität dieser Website eingeschränkt sein kann.Datenweitergabe und Empfänger
Eine Übermittlung Ihrer personenbezogenen Daten an Dritte findet nicht statt, außer
wenn wir in der Beschreibung der jeweiligen Datenverarbeitung explizit darauf hingewiesen haben.
wenn Sie ausdrückliche Einwilligung nach Art. 6 Abs. 1 S. 1 lit. a DSGVO dazu erteilt haben,
die Weitergabe nach Art. 6 Abs. 1 S. 1 lit. f DSGVO zur Geltendmachung, Ausübung oder Verteidigung von Rechtsansprüchen erforderlich ist und kein Grund zur Annahme besteht, dass Sie ein überwiegendes schutzwürdiges Interesse an der Nichtweitergabe Ihrer Daten haben,
im Falle, dass für die Weitergabe nach Art. 6 Abs. 1 S. 1 lit. c DSGVO eine gesetzliche Verpflichtung besteht und
soweit dies nach Art. 6 Abs. 1 S. 1 lit. b DSGVO für die Abwicklung von Vertragsverhältnissen mit Ihnen erforderlich ist.
Wir nutzen darüber hinaus für die Abwicklung unserer Services externe Dienstleister, die wir sorgfältig ausgewählt und schriftlich beauftragt haben. Sie sind an unsere Weisungen gebunden und werden von uns regelmäßig kontrolliert. Mit welchen wir erforderlichenfalls Auftragsverarbeitungsverträge gem. Art. 28 DSGVO geschlossen haben. Diese sind Dienstleister für das Webhosting, den Versand von E-Mails sowie Wartung und Pflege unserer IT-Systemen usw. Die Dienstleister werden diese Daten nicht an Dritte weitergeben.Abonnement unseres Newsletters
Den Benutzern der Website wird die Möglichkeit eingeräumt, einen Newsletter zu abonnieren. Welche personenbezogenen Daten bei der Bestellung des Newsletters an den für die Verarbeitung Verantwortlichen übermittelt werden, ergibt sich aus der hierzu verwendeten Eingabemaske.Der Newsletter kann von der betroffenen Person grundsätzlich nur dann empfangen werden, wenn (1) die betroffene Person über eine gültige E-Mail-Adresse verfügt und (2) die betroffene Person sich für den Newsletterversand registriert. An die von einer betroffenen Person erstmalig für den Newsletterversand eingetragene E-Mail-Adresse wird aus rechtlichen Gründen eine Bestätigungsmail im Double-Opt-In-Verfahren versendet. Diese Bestätigungsmail dient der Überprüfung, ob der Inhaber der E-Mail-Adresse als betroffene Person den Empfang des Newsletters autorisiert hat.Bei der Anmeldung zum Newsletter speichern wir ferner die vom Internet-Service-Provider (ISP) vergebene IP-Adresse des von der betroffenen Person zum Zeitpunkt der Anmeldung verwendeten Computersystems sowie das Datum und die Uhrzeit der Anmeldung. Die Erhebung dieser Daten ist erforderlich, um den(möglichen) Missbrauch der E-Mail-Adresse einer betroffenen Person zu einem späteren Zeitpunkt nachvollziehen zu können und dient deshalb der rechtlichen Absicherung des für die Verarbeitung Verantwortlichen.Die im Rahmen einer Anmeldung zum Newsletter erhobenen personenbezogenen Daten werden ausschließlich zum Versand unseres Newsletters verwendet. Ferner könnten Abonnenten des Newsletters per E-Mail informiert werden, sofern dies für den Betrieb des Newsletter-Dienstes oder eine diesbezügliche Registrierung erforderlich ist, wie dies im Falle von Änderungen am Newsletterangebot oder bei der Veränderung der technischen Gegebenheiten der Fall sein könnte. Es erfolgt keine Weitergabe der im Rahmen des Newsletter-Dienstes erhobenen personenbezogenen Daten an Dritte. Das Abonnement unseres Newsletters kann durch die betroffene Person jederzeit gekündigt werden. Die Einwilligung in die Speicherung personenbezogener Daten, die die betroffene Person uns für den Newsletterversand erteilt hat, kann jederzeit widerrufen werden. Zum Zwecke des Widerrufs der Einwilligung findet sich in jedem Newsletter ein entsprechender Link. Ferner besteht die Möglichkeit, sich jederzeit auch direkt auf der Internetseite des für die Verarbeitung Verantwortlichen vom Newsletterversand abzumelden oder dies dem für die Verarbeitung Verantwortlichen auf andere Weise mitzuteilen.Dauer der Speicherung personenbezogener Daten
Die Dauer der Speicherung von personenbezogenen Daten bemisst sich an den einschlägigen gesetzlichen Aufbewahrungsfristen (z. B. aus dem Handelsrecht und dem Steuerrecht). Nach Ablauf der jeweiligen Frist werden die entsprechenden Daten routinemäßig gelöscht. Sofern Daten zur Vertragserfüllung oder Vertragsanbahnung erforderlich sind oder unsererseits ein berechtigtes Interesse an der Weiterspeicherung besteht, werden die Daten gelöscht, wenn Sie zu diesen Zwecken nicht mehr erforderlich sind oder Sie von Ihrem Widerrufs- oder Widerspruchsrecht Gebrauch gemacht machen.Ihre Rechte
Im Folgenden finden Sie Informationen dazu, welche Betroffenenrechte das geltende Datenschutzrecht Ihnen gegenüber dem Verantwortlichen hinsichtlich der Verarbeitung Ihrer personenbezogenen Daten gewährt:
Das Recht, gemäß Art. 15 DSGVO Auskunft über Ihre von uns verarbeiteten personenbezogenen Daten zu verlangen. Insbesondere können Sie Auskunft über die Verarbeitungszwecke, die Kategorie der personenbezogenen Daten, die Kategorien von Empfängern, gegenüber denen Ihre Daten offengelegt wurden oder werden, die geplante Speicherdauer, das Bestehen eines Rechts auf Berichtigung, Löschung, Einschränkung der Verarbeitung oder Widerspruch, das Bestehen eines Beschwerderechts, die Herkunft ihrer Daten, sofern diese nicht bei uns erhoben wurden, sowie über das Bestehen einer automatisierten Entscheidungsfindung einschließlich Profiling und ggf. aussagekräftigen Informationen zu deren Einzelheiten verlangen.
Das Recht, gemäß Art. 16 DSGVO unverzüglich die Berichtigung unrichtiger oder Vervollständigung Ihrer bei uns gespeicherten personenbezogenen Daten zu verlangen.
Das Recht, gemäß Art. 17 DSGVO die Löschung Ihrer bei uns gespeicherten personenbezogenen Daten zu verlangen, soweit nicht die Verarbeitung zur Ausübung des Rechts auf freie Meinungsäußerung und Information, zur Erfüllung einer rechtlichen Verpflichtung, aus Gründen des öffentlichen Interesses oder zur Geltendmachung, Ausübung oder Verteidigung von Rechtsansprüchen erforderlich ist.
Das Recht, gemäß Art. 18 DSGVO die Einschränkung der Verarbeitung Ihrer personenbezogenen Daten zu verlangen, soweit die Richtigkeit der Daten von Ihnen bestritten wird, die Verarbeitung unrechtmäßig ist, Sie aber deren Löschung ablehnen und wir die Daten nicht mehr benötigen, Sie jedoch diese zur Geltendmachung, Ausübung oder Verteidigung von Rechtsansprüchen benötigen oder Sie gemäß Art. 21 DSGVO Widerspruch gegen die Verarbeitung eingelegt haben.
Das Recht, gemäß Art. 20 DSGVO Ihre personenbezogenen Daten, die Sie uns bereitgestellt haben, in einem strukturierten, gängigen und maschinenlesebaren Format zu erhalten oder die Übermittlung an einen anderen Verantwortlichen zu verlangen.
Das Recht, sich gemäß Art. 77 DSGVO bei einer Aufsichtsbehörde zu beschweren. In der Regel können Sie sich hierfür an die Aufsichtsbehörde des Bundeslandes unseres oben angegebenen Sitzes oder ggf. die Ihres üblichen Aufenthaltsortes oder Arbeitsplatzes wenden.
Recht auf Widerruf erteilter Einwilligungen gemäß Art. 7 Abs. 3 DSGVO: Sie haben das Recht, eine einmal erteilte Einwilligung in die Verarbeitung von Daten jederzeit mit Wirkung für die Zukunft zu widerrufen. Im Falle des Widerrufs werden wir die betroffenen Daten unverzüglich löschen, sofern eine weitere Verarbeitung nicht auf eine Rechtsgrundlage zur einwilligungslosen Verarbeitung gestützt werden kann. Durch den Widerruf der Einwilligung wird die Rechtmäßigkeit der aufgrund der Einwilligung bis zum Widerruf erfolgten Verarbeitung nicht berührt.Widerspruchsrecht
Sofern Ihre personenbezogenen Daten von uns auf Grundlage von berechtigten Interessen gemäß Art. 6 Abs. 1 S. 1 lit. f DSGVO verarbeitet werden, haben Sie gemäß Art. 21 DSGVO das Recht, Widerspruch gegen die Verarbeitung Ihrer personenbezogenen Daten einzulegen, soweit dies aus Gründe erfolgt, die sich aus Ihrer besonderen Situation ergeben. Soweit sich der Widerspruch gegen die Verarbeitung personenbezogener Daten zum Zwecke von Direktwerbung richtet, haben Sie ein generelles Widerspruchsrecht ohne das Erfordernis der Angabe einer besonderen Situation. Möchten Sie von Ihrem Widerrufs- oder Widerspruchsrecht Gebrauch machen, genügt eine E-Mail an mail@danielmatteo.euExterne Verlinkungen
Soziale Netzwerke (Facebook, Twitter, Xing etc.) sind auf unserer Webseite lediglich als Link zu den entsprechenden Diensten eingebunden. Nach dem Anklicken des eingebundenen Text-/Bild-Links werden Sie auf die Seite des jeweiligen Anbieters weitergeleitet. Erst nach der Weiterleitung werden Nutzerinformationen an den jeweiligen Anbieter übertragen. Informationen zum Umgang mit Ihren personenbezogenen Daten bei Nutzung dieser Webseiten entnehmen Sie bitte den jeweiligen Datenschutzbestimmungen der von Ihnen genutzten Anbieter.Änderungsvorbehalt
Wir behalten uns vor, diese Datenschutzerklärung erforderlichenfalls unter Beachtung der geltenden Datenschutzvorschriften anzupassen bzw. zu aktualisieren. Auf diese Weise können wir sie den aktuellen rechtlichen Anforderungen anpassen und Änderungen unserer Leistungen berücksichtigen, z. B. bei der Einführung neuer Services. Für Ihren Besuch gilt die jeweils aktuellste Fassung.
© resilien.team. all rights reserved.
Portrait photos © Peter Venus, Capital Headshots
Imprint
Information according to §5 TMG and
Responsible according to §55 Abs.2 RStV:Matteo Consulting & Coaching GmbH
c/o Factory Works GmbH
Rheinsberger Str. 76/77
10115 BerlinContact:
Email: mail@danielmatteo.eu
Website: danielmatteo.euRegistry Court: Amtsgericht Charlottenburg
Registration Number: HRB 220190 B
Authorized Managing Director: Dr. Daniel Matteo
VAT ID: DE334434233Responsible for the content: Dr. Daniel MatteoDisclaimer:Liability for content
The contents of our pages have been created with the utmost care. However, we cannot guarantee the accuracy, completeness, and timeliness of the content. As a service provider, we are responsible for our own content on these pages according to § 7 Abs.1 TMG (German Telemedia Act) under the general laws. According to §§ 8 to 10 TMG, we as a service provider are not obligated to monitor transmitted or stored third-party information or to investigate circumstances that indicate illegal activity. Obligations to remove or block the use of information under general laws remain unaffected. However, liability in this regard is only possible from the time of knowledge of a specific infringement. Upon becoming aware of corresponding infringements, we will remove these contents immediately.Liability for links
Our offer contains links to external websites of third parties, the contents of which we have no influence on. Therefore, we cannot assume any liability for these external contents. The respective provider or operator of the linked pages is always responsible for the contents of the linked pages. The linked pages were checked for possible legal violations at the time of linking. Illegal contents were not recognizable at the time of linking. However, a permanent control of the contents of the linked pages is not reasonable without concrete evidence of an infringement. Upon becoming aware of any legal infringements, we will remove such links immediately.Copyright
The content and works created by the site operators on these pages are subject to German copyright law. The reproduction, editing, distribution, and any kind of exploitation outside the limits of copyright require the written consent of the respective author or creator. Downloads and copies of this page are only permitted for private, non-commercial use. Insofar as the content on this page was not created by the operator, the copyrights of third parties are respected. In particular, third-party content is identified as such. Should you nevertheless become aware of a copyright infringement, please inform us accordingly. Upon becoming aware of any infringements, we will remove such content immediately.
Data protection
Use of our website is generally possible without providing personal data. If personal data (e.g., name, address, or email addresses) is collected on our website, it is always done on a voluntary basis, to the extent possible. This data will not be disclosed to third parties without your explicit consent.We would like to point out that data transmission over the internet (e.g., communication by email) can have security vulnerabilities. Complete protection of data against access by third parties is not possible. The use of contact information published in the imprint by third parties for sending unsolicited advertisements and information materials is hereby expressly prohibited. The operators of the website expressly reserve the right to take legal action in the event of unsolicited advertising information, such as spam emails.Source: Website imprint from impressum-generator.dePrivacy Policy
Thank you for your interest in our website. The protection of your personal data is of great importance to us. Below you will find information on how we handle the data collected through your use of our website. The processing of your data is carried out in accordance with the applicable data protection regulations.Controller in terms of data protection law
Matteo Consulting & Coaching GmbH
c/o Factory Works GmbH
Rheinsberger Str. 76/77
10115 BerlinContact:
Email: mail@danielmatteo.eu
Website: danielmatteo.euRegistry Court: Amtsgericht Charlottenburg
Registration Number: HRB 220190 B
Authorized Managing Director: Dr. Daniel Matteo
VAT ID: DE334434233Responsible for the content: Dr. Daniel MatteoDefinitions
Our privacy policy should be easy and understandable for everyone. In this privacy policy, the official terms of the General Data Protection Regulation (GDPR) are generally used. The official definitions are explained in Article 4 of the GDPR.
Data processing through the use of our website
When you access our website, it is technically necessary for data to be transmitted to our web server via your internet browser. The following data is recorded during an ongoing connection for communication between your internet browser and our web server:
Date and time of the request
Name of the requested file
Page from which the file was requested
Access status
Web browser and operating system used
(Complete) IP address of the requesting computer
Transferred data volume
We collect this data to ensure a smooth connection setup of the website and to enable comfortable use of our website by the users. In addition, the log file serves the purpose of evaluating system security and stability, as well as for administrative purposes. The legal basis for the temporary storage of data or log files is Art. 6(1)(f) GDPR. In anonymized form, the data may also be processed for statistical purposes. Storage of this data together with other personal data of the user does not take place at any time.Cookies
Our website uses cookies that are stored by the browser on your device and that contain certain settings for the use of the website (e.g., for the current session). Cookies are used to make our offer more user-friendly, effective, and secure. Cookies are small text files that are stored on your computer and saved by your browser. Most of the cookies we use are so-called session cookies, which are automatically deleted after the browser is closed. Other cookies remain stored on your device until you delete them or the storage period expires. These cookies enable us to recognize your browser on your next visit.
Some of the cookies are used to simplify website processes by storing settings (e.g., remembering previously selected options). If personal data is also processed by individual cookies implemented by us, the processing is carried out in accordance with Art. 6(1)(b) GDPR either for the execution of the contract or in accordance with Art. 6(1)(f) GDPR to safeguard our legitimate interests in the best possible functionality of the website and a customer-friendly and effective design of the visit to the site. You can configure your browser settings to inform you about the placement of cookies and decide on a case-by-case basis whether to accept cookies, to accept cookies for specific cases or generally, or to exclude cookies in certain circumstances, or to enable the automatic deletion of cookies when closing the browser. The cookie settings can be managed under the following links for the respective browsers:
Firefox: https://support.mozilla.org/en-US/kb/cookies-information-websites-store-on-your-computer
Internet Explorer: https://support.microsoft.com/en-us/topic/delete-and-manage-cookies-168dab11-0753-043d-7c16-ede5947fc64d
Chrome: https://support.google.com/chrome/answer/95647?hl=en
Safari: https://support.apple.com/en-us/guide/safari/sfri11471/mac
Opera: https://help.opera.com/en/latest/web-preferences/#cookies
You can also manage the cookies of many companies and functions used for advertising individually. Use the appropriate user tools available at https://www.aboutads.info/choices/ or http://www.youronlinechoices.com/uk/your-ad-choices. Most browsers also offer a "Do Not Track" feature, which allows you to indicate that you do not want to be "tracked" by websites. When this feature is activated, the respective browser informs advertising networks, websites, and applications that you do not want to be tracked for behavioral advertising and similar purposes. Information and instructions on how to edit this function can be obtained from the respective browser provider via the following links:
Google Chrome: https://support.google.com/chrome/answer/2790761?co=GENIE.Platform%3DDesktop&hl=en
Mozilla Firefox: https://www.mozilla.org/en-US/firefox/dnt/
Internet Explorer: https://support.microsoft.com/en-us/help/17288/windows-internet-explorer-11-use-do-not-track
Opera: http://help.opera.com/Windows/12.10/en/notrack.html
Safari: https://support.apple.com/en-us/HT203036
In addition, you can prevent the loading of so-called scripts by default. NoScript only allows the execution of JavaScript, Java, and other plugins on trusted domains of your choice. Information and instructions on how to edit this function can be obtained from the provider of your browser (e.g., for Mozilla Firefox at https://addons.mozilla.org/en-US/firefox/addon/noscript/). Please note that if you disable cookies, the functionality of this website may be limited.Data disclosure and recipients
Your personal data will not be transferred to third parties, unless
we have explicitly indicated this in the description of the respective data processing,
you have given express consent in accordance with Art. 6(1)(a) GDPR,
disclosure is necessary in accordance with Art. 6(1)(f) GDPR for the assertion, exercise, or defense of legal claims, and there is no reason to assume that you have an overriding legitimate interest in the non-disclosure of your data,
disclosure is required by law in accordance with Art. 6(1)(c) GDPR, or
it is necessary for the performance of a contract with you in accordance with Art. 6(1)(b) GDPR.
In addition, we use external service providers for the processing of our services, whom we have carefully selected and to whom we have issued written instructions. They are bound by our instructions and are regularlymonitored by us. We have concluded order processing agreements with them in accordance with Art. 28 GDPR. These are service providers for web hosting, email dispatch, as well as maintenance and care of our IT systems, etc. These service providers will not pass on this data to third parties.Subscription to our newsletter
Users of the website have the opportunity to subscribe to a newsletter. The personal data transmitted to the controller when ordering the newsletter is determined by the input mask used for this purpose.The newsletter can only be received by the data subject if (1) the data subject has a valid email address and (2) the data subject registers for newsletter delivery. A confirmation email will be sent to the email address first registered by a data subject for newsletter delivery, for legal reasons, in the double opt-in procedure. This confirmation email serves to check whether the owner of the email address, as the data subject, authorized the receipt of the newsletter.When subscribing to the newsletter, we also store the IP address assigned by the Internet Service Provider (ISP) of the data subject's computer system used at the time of registration, as well as the date and time of registration. The collection of this data is necessary in order to understand the possible misuse of the email address of a data subject at a later date and therefore serves the purpose of legal protection of the controller.The personal data collected as part of a newsletter subscription will only be used to send our newsletter. Subscribers to the newsletter may also be notified by email if this is necessary for the operation of the newsletter service or a registration is required in this regard, as could be the case in the event of changes to the newsletter offer or changes to the technical conditions. There is no disclosure of the personal data collected as part of the newsletter service to third parties. The subscription to our newsletter can be canceled by the data subject at any time. The consent to the storage of personal data that the data subject has given us for the newsletter can be revoked at any time. Each newsletter contains a corresponding link for this purpose. It is also possible to unsubscribe from the newsletter at any time directly on the controller's website or to inform the controller in another way.Retention period of personal data
The retention period of personal data is based on the relevant statutory retention periods (e.g., from commercial and tax law). After the respective period has expired, the corresponding data is routinely deleted. If data is required for the fulfillment or initiation of a contract or if we have a legitimate interest in continuing to store it, the data will be deleted if it is no longer necessary for these purposes or if you exercise your right to revoke or object.Your rights
Below you will find information about the rights granted to you under applicable data protection law with respect to the processing of your personal data by the controller:
The right, pursuant to Art. 15 GDPR, to request information about the personal data processed by us. In particular, you can request information about the purposes of processing, the categories of personal data, the categories of recipients to whom your data has been or will be disclosed, the envisaged storage period, the existence of the right to rectification, erasure, restriction of processing, or objection, the existence of the right to lodge a complaint, the source of your data if it was not collected from us, and the existence of automated decision-making, including profiling, and meaningful information about the details thereof.
The right, pursuant to Art. 16 GDPR, to request the rectification of inaccurate or incomplete personal data stored by us without undue delay.
The right, pursuant to Art. 17 GDPR, to request the erasure of your personal data stored by us, unless the processing is necessary for exercising the right of freedom of expression and information, for compliance with a legal obligation,for reasons of public interest, or for the establishment, exercise, or defense of legal claims.
The right, pursuant to Art. 18 GDPR, to request the restriction of processing of your personal data if the accuracy of the data is contested by you, the processing is unlawful but you oppose its erasure, we no longer need the data but you require it for the establishment, exercise, or defense of legal claims, or you have objected to processing pursuant to Art. 21 GDPR.
The right, pursuant to Art. 20 GDPR, to receive the personal data you have provided to us in a structured, commonly used, and machine-readable format or to request the transmission of this data to another controller.
The right, pursuant to Art. 77 GDPR, to lodge a complaint with a supervisory authority. As a rule, you can contact the supervisory authority of the federal state in which our registered office is located or, if applicable, the supervisory authority of your usual place of residence or workplace.
The right to withdraw consent granted in accordance with Art. 7(3) GDPR: You have the right to withdraw your consent to the processing of your data at any time with future effect. In the event of withdrawal, we will promptly delete the data concerned, unless further processing can be based on a legal basis for processing without consent. The withdrawal of consent does not affect the lawfulness of processing based on consent before its withdrawal.Right to object
If your personal data is processed by us on the basis of legitimate interests pursuant to Art. 6(1)(f) GDPR, you have the right to object to the processing of your personal data pursuant to Art. 21 GDPR, provided that there are grounds relating to your particular situation or the objection is directed against direct marketing. In the case of direct marketing, you have a general right to object that we will implement without requiring you to specify a particular situation. If you would like to exercise your right to withdraw consent or to object, please send an email to mail@danielmatteo.eu.External links
Social networks (Facebook, Twitter, Xing, etc.) are only integrated on our website as links to the respective services. After clicking on the integrated text/image link, you will be redirected to the page of the respective provider. Only after the redirection, user information will be transmitted to the respective provider. Please refer to the respective privacy policies of the providers you use for information on how they handle your personal data when using these websites.Reservation of changes
We reserve the right to adapt or update this privacy policy if necessary in compliance with applicable data protection regulations. This allows us to adapt it to current legal requirements and take into account changes to our services, such as the introduction of new services. The most current version applies to your visit.
© resilien.team. all rights reserved.
Portrait photos © Peter Venus, Capital Headshots